Advertising totems for Digital Signage
Digital Signage display and free charging service for your customers.
Digital signage with mobile charging points:
Meet our Digital Totem Battever Cell Multimedia
The Cell Multimedia digital totem has an innovative design developed with the aim of bringing modernity to the establishment or environment in which it is incorporated. In addition, this advertising monolith has a large 42″ screen that makes it ideal for reproducing dynamic digital advertising in large spaces such as shopping malls, events and digital signage.
What are the benefits of integrated mobile chargers?
Mobile charging solutions are a free value-added service highly demanded by customers. You cover a basic need while generating a better user experience and brand recall – none of your customers will run out of battery power outside the home!
Consumers increasingly value stores or brands, which offer technology that brings ease and utility to the shopping process. And, taking into account that mobiles are becoming more important in the consumer's purchase decision, you will attract new customers with a recurrent need for mobile charging called by a totally new technological service.
Anti-theft system for safe mobile charging
The charging compartments of the Advertising Totems are equipped with an advanced security locking mechanism with Digital PIN Code.
It is a fast charging service, which is adapted to the maximum supported for any mobile device.
The chargers of our advertising monoliths are compatible with 95% of mobiles on the market (microUSB connection, iPhone and C-type).
All the USB charging cables in our advertising muppets are reinforced with an anti-theft system.
A great marketing tool
Not only is this a great digital advertising action, but our digital charging Totems have the option of being customizable. You can send us the image or logo that you would like to appear and we will help you with the design.
There are multiple customization options: customized vinyl, cardboard exterior structures, painting, etc… Contact us and we will be happy to send you a visual artwork for free!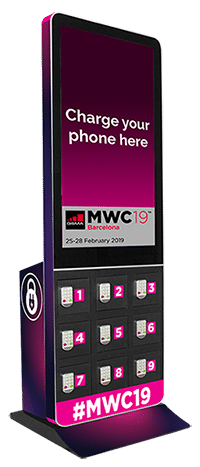 Would you like to receive purchase or rental prices for the Battever Cell Multimedia Totem?
What are the advantages offered by our digital signage chargers?
As we have mentioned, apart from the benefit itself obtained through digital advertising, a free charge service generates good memories and a positive experience with the brand.
Our advertising monoliths, digital muppis or totem are very easy to install.
For those who are portable, the product only needs to be charged and ready to use. For the rest, all you need to do is plug them into an outlet and you're done. It's as simple as that!
We are committed to ensuring that no customer is left without a mobile phone charge. That's why,
We offer an after-sales service for the repositioning of cables and any other damaged parts, within a period of 48 hours.
Other models of Digital Totems or advertising muppis that we recommend:
Digital totem with display
Battever Mini Cell Multimedia
Digital totem with display
Battever Wall
Portable Digital Mupi with screen
Battever Dual Tablet
Our Digital Totems are ideal for…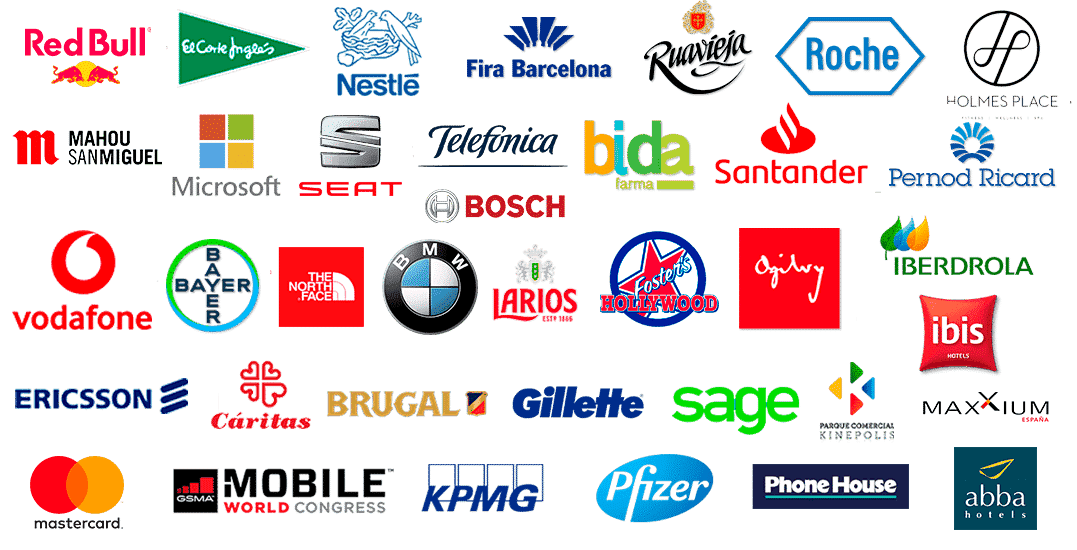 Do integrated mobile chargers increase the price of advertising totems?
Not at all, we maintain a competitive price even with built-in mobile chargers.
Can the digital advertising totem be rented?
That's right, we have both an option to buy and an option to rent. Contact us and we will inform you of the prices!
Can you control the advertising that appears on the screen? Can it be configured remotely?
Indeed, thanks to the integrated operating system (Android OS) in our advertising monoliths, you have a multitude of software options with which to carry out your marketing actions in real time.
Are the chargers compatible with all mobile phones?
Our digital mupis are compatible with 95% of mobile devices on the market (Android, iPhone and type C).
Can USB cables be stolen?
To avoid this situation, all our advertising monolith cables are protected with an anti-theft system.
CONTACT US
We want to hear from you. Contact us and we will inform you about everything you need!
Battever is a startup formed in 2015 by young entrepreneurs with the aim of solving one of the great problems of the new society of the 21st century: low battery.
Obtain greater benefits by creating a network of distribution of Battever points in your area of operation with exclusivity. It's time to get started with very competitive products.
Our brand is expanding beyond our borders. It is creating a distribution network in new markets, undertaking with an innovative and constantly growing business.