BATTEVER SLIM
Charger with menu
2 cables for iOS, Android, USB and Type-C
4 USB socket
Charge up to 4 devices simultaneously
Static advertising for promotions

PRODUCT SHEET:
Cables / Connections: 4 USB ports and 2X 3-in-1 cables (Apple Lightning, MicroUSB, USB Type C)

Color Black

Capacity 10000 mAh

Weight 600 gr

Dimensions 120 x 77 x 60 mm

Paper personalization A5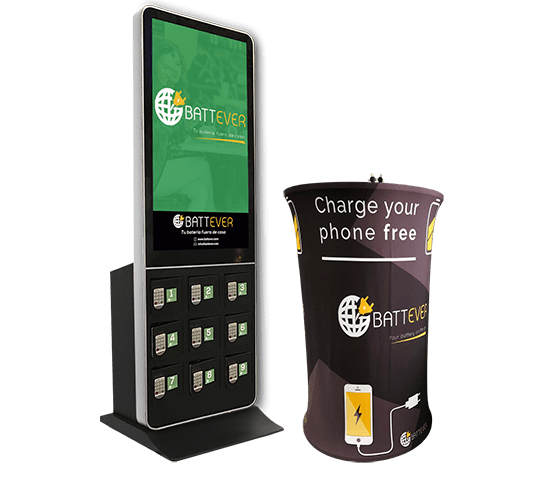 Do you want to know the prices of mobile charging stations?
Battever is a startup created in 2015 by young entrepreneurs in order to solve one of the greatest problems of the new generation of the XXI century: low battery…
Get more benefits by creating a distribution network of Battever points in your area of performance and exclusivity. It's time to pursue with highly competitive products.
Our brand is expanding beyond our borders. Create a distribution network in new markets, pursuing an innovative and constantly growing business.