Sport centres Charging Stations
Your customers can charge their phones while using your facilities
The fitness sector is increasingly committed to digitising processes and offering its customers essential technological services, such as WiFi or mobile charging solutions. As studies have shown, this change towards technology favours an increase in benefits, derived from satisfying customer needs and offering services that generate a very good user experience.
These are the charging lockers that we recommend in fitness centers
Charging locker
Battever Cell Multimedia
A modern and sophisticated design. Equipped with PIN code anti-theft security and compatibility with 95% of mobile phones on the market.
9 individual compartments. Image and video advertising. 42″ LG LCD screen and WiFi.
Charging locker
Battever Cell-6 Pro
Great capacity to charge up to 6 mobiles at the same time. Equipped with PIN code anti-theft security and compatibility with 95% of mobile phones on the market.
6 individual compartments. 3 in 1 anti-theft cables. PIN code security.
Charging locker
Battever Cell Coin
Coin-operated payment system. LEDs that warn you when the device is fully charged
6 individual compartments. Digital PIN code security. Anti-theft cables.
Mobile recharge service in gyms:
These are the benefits of providing mobile phone chargers in your sports centre
Nowadays, it is very common to run out of battery in the mobile phone, we use it for almost everything!
For this reason, offering a charging service, brings an attraction to the business and ultimately, more satisfied and loyal customers.
We are in the age of technology, of that we can be sure. As a result, companies are setting their sights on a digital transformation in their establishments.
Mobile charging stations play an outstanding role towards this change. Not only because of the mobile charging service, but also because of the integration of a digital screen to project dynamic advertising.
The lockers or mobile phone chargers that have an integrated screen, allow the reproduction of images or videos.
This offers several advertising alternatives, either to use it as advertising space for third parties, or as dynamic advertising for your own business (Promotions and Branding).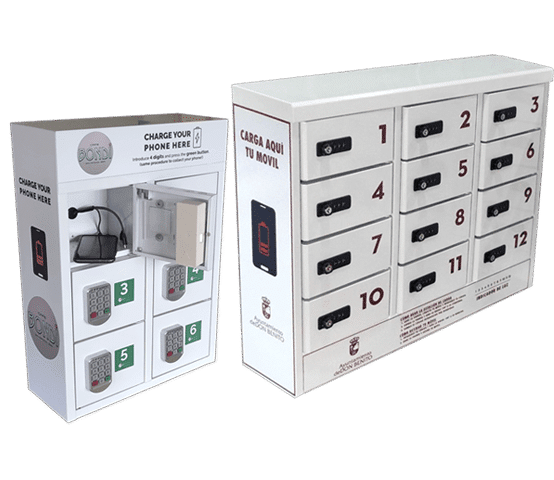 Do you want to know the prices of the
gym lockers?
And… What are the advantages of Battever products?
It offers a fast charging service adapted to the maximum load supported by the mobile devices. In addition, all our chargers are compatible with most mobile phones on the market.
So none of your customers leave the center without charging their cell phones 100%!
All our charging stations are fully customisable with the logo or brand of the centre. If you wish, we can send you for free a visual artwork with the image you would like to appear.
Contact us and we will be happy to send you a custom design!
It is important for us to provide security solutions to protect the product and prevent theft of the customer's devices.
Not only the lockers have an integrated security lock with a PIN code. In addition, the USB cables are protected by an anti-theft system.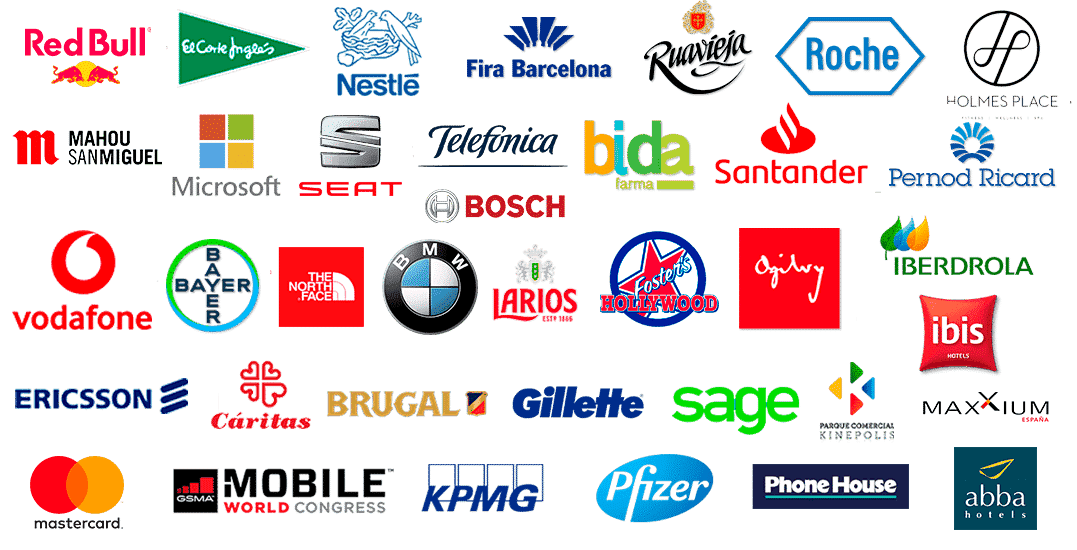 Can customers steal the cables?
Not at all, all our cables have an anti-theft system.
What happens if a piece breaks?
You have nothing to worry about. We have an after-sales service and within 48 hours we can replace any damaged parts (cables, locks, keys, etc.).
Is there an option to rent the charging locker stations?
Of course, we have both purchase and rental options. Contact us and we will inform you of the prices of each option.
CONTACT US
We want to hear from you. Contact us and we will inform you about everything you need!
Battever is a startup formed in 2015 by young entrepreneurs with the aim of solving one of the great problems of the new society of the 21st century: low battery.
Obtain greater benefits by creating a network of distribution of Battever points in your area of operation with exclusivity. It's time to get started with very competitive products.
Our brand is expanding beyond our borders. It is creating a distribution network in new markets, undertaking with an innovative and constantly growing business.