Tables and stands for charging mobile devices
Mobile charging service ideal for large surfaces, events and rest areas.
Our fixed mobile charging stations adapt to any environment thanks to their variety of supports and surfaces, making them perfect for events, fairs, congresses, festivals, rest areas or for use in other similar environments.
By offering an innovative service, you generate a greater perception of the brand's technological image and take advantage of the benefits of providing attendees with a free mobile charging service.
Our fixed charging stations: Mobile charging tables, chargers with advertising and charging wall
Mobile Table Charger: Battever Table
This furniture or mobile charging table is ideal for large surface areas such as: events, fairs or music festivals.
Incorporates 6 retractable anti-theft cables for iOS, Android and Type-C to charge up to 6 devices at a time
Installation is very simple, just place the charging table in the desired location and connect it to a power outlet.
The surface is fully customizable with vinyl or fabric.
Fixed charging station with chargers: Battever Magnus
The Magnus charging station allows up to 12 different devices to be charged at the same time, including mobile phones, tables and laptops.
It has 4 Schuko plugs and 8 fast charging USB ports.
It has a large area for advertising through customization to vinyl.
The station is placed at the foot of the floor and for its operation it would only be necessary to connect a plug to the nearest power outlet.
Wireless charging station and laptops: Battever Guent
Battever Guent offers a full charge for all types of devices on the market. It also adds a modern wireless chargingsystem for mobiles.
Includes2 Qi wireless charging areas, 2 Schuko plugs and 4 USB ports with retractable cables with anti-theft system
Installation is done on the wall, so users can comfortably use their devices while charging their battery.
Fully customizable design with vinyl.
Advertising mobile phone chargers: Battever Gincly
It is ideal for impacting users with static advertising for promotions while charging their mobile devices.
Up to 8 mobile devices can be charged simultaneously with USB cables for iOS and Android and Type-C, with built-in anti-theft system.
The customizable area for advertising is done through paper.
It incorporates LED backlighting.
Mobile charging wall with display for digital advertising: Battever Wall
It's the perfect solution to offer a free charging service to your customers while taking advantage of all the benefits of dynamic advertising or digital signage.
18.5″ HD screen to play images and video.
Allows the charging of up to 10 mobile devices simultaneously. The USB cables are reinforced with an anti-theft system.
Area of personalization by means of vinyl.
It is equipped with an Android operating system for the configuration and control of the content that appears on the screen.
Customize our products with your brand image
Fixed charging stations become a great advertising medium by having the option of being fully customizable with either paper or vinyl.
We can take care of your design, send us the logo or image you would like to appear andwe will be happy to send you visual artwork for free!
What are the advantages of our fixed stations focused on events and brand actions?
You will be offering an innovative service that is highly valued by customers and users.
In addition, you will cover one of the most recurrent day-to-day needs for all of us, to avoid running out of battery in the mobile!
Receiving a free freight service generates a feeling of gratitude in the customers, thus improving the consumer's experience with the brand and promoting customer loyalty.
For the repositioning of USB cables or in case some of the parts are damaged, we provide an after-sales service within 24 to 48 hours.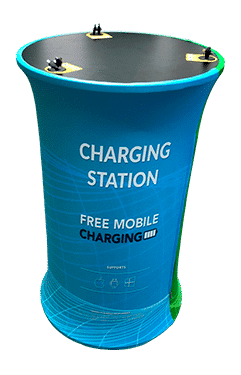 Do you want to know the prices of the tables for the recharge of mobiles?
Our fixed charge tables and supports are ideal for…
Corporate events, conferences and fairs
Great marketing tool for events, conferences and congresses
Festivals
A service that is highly valued by festival attendees. Perfect for promotional actions of the brand!
Weddings
So that no attendee runs out of battery during the celebration.
Rest areas
Excellent solution for staff rest areas or other waiting rooms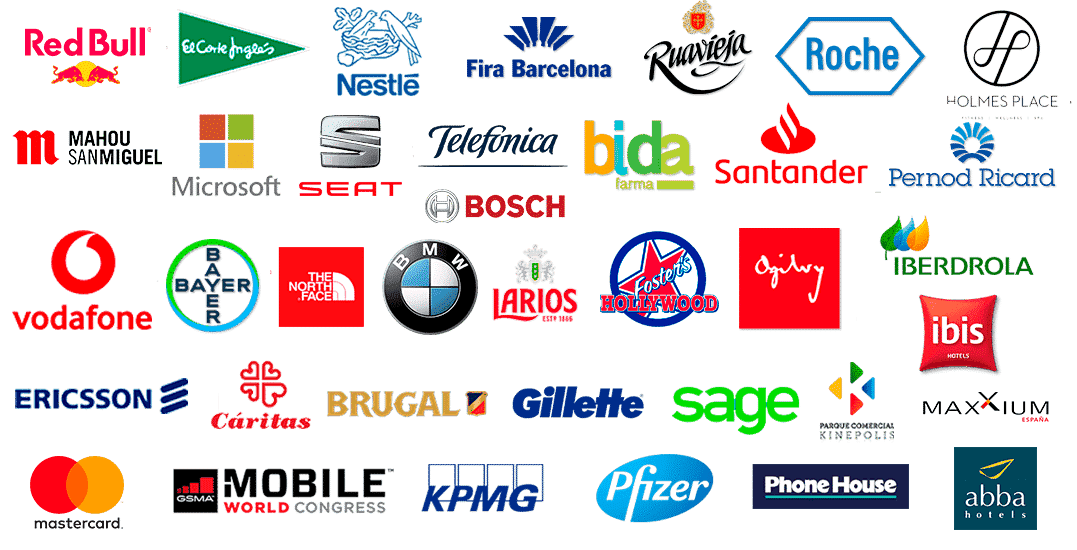 Can USB cables be stolen?
No, the cables are reinforced with an anti-theft system to prevent them from being misappropriated.
Can you charge all your mobile phones?
The chargers in all our charging stations are compatible with 95% of mobile devices on the market.
Is it possible to rent the fixed charging stations?
Indeed, contact us and we will be happy to send you the prices of each option.
CONTACT
We want to hear from you. Contact us and we will inform you about everything you need!
Battever is a startup formed in 2015 by young entrepreneurs with the aim of solving one of the great problems of the new society of the 21st century: low battery.
Obtain greater benefits by creating a network of distribution of Battever points in your area of operation with exclusivity. It's time to get started with very competitive products.
Our brand is expanding beyond our borders. It is creating a distribution network in new markets, undertaking with an innovative and constantly growing business.