Mobile charging solutions for shopping centres
Find out how to improve mall traffic with our mobile charging points
It is well known that the commerce sector has found in the digital ecosystem an effective way to increase its sales. This is due to the great utility and functionality that this technology offers and the improvement it brings to the purchasing process and customer experience.
For this reason and many others that we will tell you below, charging stations are for commercial establishments, in an ideal solution to improve the digital transformation process and respond to a service so demanded by the customer as the need for mobile charging.
These are the charging stations we recommend for commercial areas
Charging locker station
Battever Cell Multimedia
A modern and sophisticated design. Equipped with PIN code anti-theft security and compatibility with 95% of mobile phones on the market.
9 individual compartments. Image and video advertising. 42″ LG LCD screen and WiFi.
Charging locker station
Battever Cell-6 Pro
Great capacity to charge up to 6 mobiles at the same time. Equipped with PIN code anti-theft security and compatibility with 95% of mobile phones on the market.
6 individual compartments. 3 in 1 anti-theft cables. PIN code security.
Fixed charging station
Battever Wall
Charge up to 10 mobile devices at a time. Digital Display for Digital Signage advertising.
Image and video advertising. Compatibility with iPhone, Android and other microUSB phones Screen 18.5″ and WiFi.
It offers a mobile charging service:
These are the benefits of providing mobile chargers in Shopping Centres
We know how important it is to cover the needs of the client in the retail establishments. In addition, we know that a happy and satisfied customer is a customer who will frequent your shopping area more.
Therefore, mobile chargers solve one of today's biggest problems, running out of battery in the mobile!
We are in the age of technology, of that we can be sure. As a result, companies are setting their sights on a digital transformation in their establishments.
Mobile charging stations play an outstanding role towards this change. Not only because of the mobile charging service, but also because of the integration of a digital screen to project dynamic advertising.
Studies have shown that mobile chargers in retail stores increase shopping time by twice as much and increase turnover by up to 30% more.
This is why more and more shopping centers and other establishments are incorporating this cargo service for their customers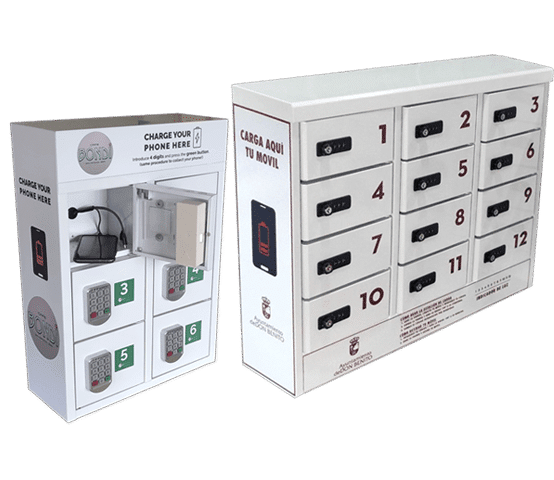 Do you want to know the prices of the
shopping mall charging lockers?
And… What are the advantages of Battever products?
All our charging stations are fully customizable. This makes them a great marketing tool, ideal for branding businesses and events. In addition, for those with a built-in digital screen, they allow advertising to be broadcast in image or video format.
We want to ensure the integrity of the chargers and the safety of the customers' mobile devices. For this reason, all our products include an anti-theft system for the USB cables. In the case of the lockers, they also have the option of closing their lockers by means of mechanical or electronic locks.
All our portable charging products do not require prior installation. And in the case of charging lockers or fixed stations, all you have to do is plug the product into a power outlet and it's ready to use.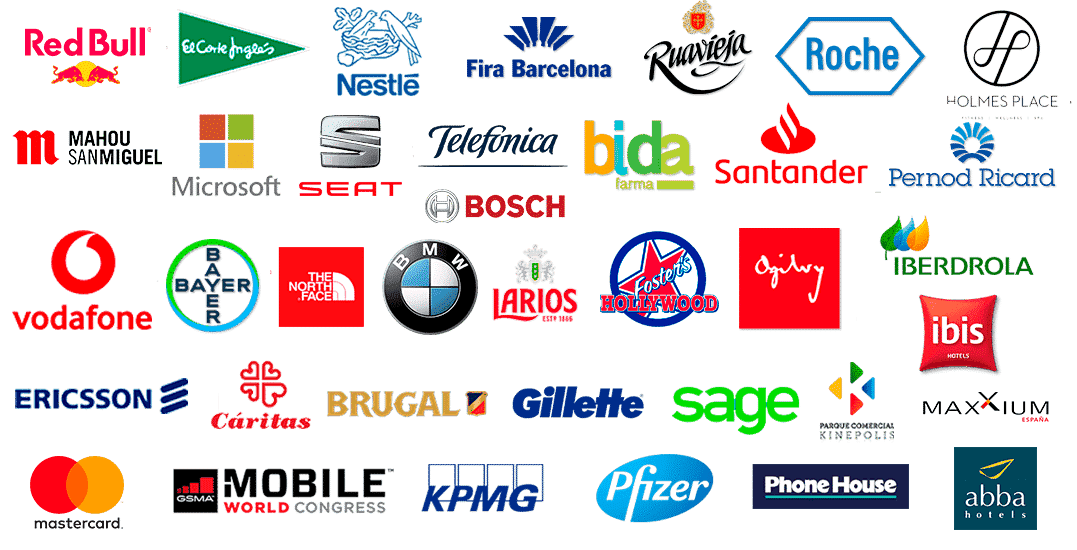 Can customers steal the cables?
Not at all, all our cables have an anti-theft system.
What happens if a piece breaks?
You have nothing to worry about. We have an after-sales service and within 24-48 hours we can replace any damaged parts (cables, locks, keys, etc.).
Is there an option to rent the charging lockers?
Of course, we have both purchase and rental options. Contact us and we will inform you of the prices of each option.
CONTACT US
We want to hear from you. Contact us and we will inform you about everything you need!
Battever is a startup formed in 2015 by young entrepreneurs with the aim of solving one of the great problems of the new society of the 21st century: low battery.
Obtain greater benefits by creating a network of distribution of Battever points in your area of operation with exclusivity. It's time to get started with very competitive products.
Our brand is expanding beyond our borders. It is creating a distribution network in new markets, undertaking with an innovative and constantly growing business.