Mobile Charging Bases and Platforms for Waiting Rooms
Mobile charging stations in beauty centres and salons, hairdressers, beauty clinics, real estate…
It is a fact, that we spend more and more time connected to the mobile phone outside the house. Even more so if we are in a waiting room or waiting for our turn to be attended to.
We will agree that we have sometimes had to give up using our mobile phone in these situations for fear of running out of battery. This makes our waiting more tedious and causes a negative memory of the experience as users.
For this reason, the charging stations for waiting rooms aim to provide a solution to this problem and, in short, to make thecustomer's wait more pleasant.
These are the charging stations we recommend
Multiple public portable charger
Battever Six-Pack
The client was able to take one of the six powerbanks. So you can use your mobile while you are waiting or being served.
Portable charger. 9 cables included for iPhone and Android. Charges up to 6 powerbanks at a time
Portable Public Charger
Battever Slim
The customer can charge the mobile while waiting. You can advertise the news of your business, and update it easily.
Charges up to 4 devices at a time. 24-month warranty. Battery indicator LEDs.
Portable Public Charger
Battever Dual Tablet
With this charger, you will be able to get more attention from your customer. Playing dynamic advertising, thanks to its touch screen.
Double Screen 7″ LCD HD. Charges up to 4 devices at a time. Image and video playback.
Products for mobile charging in waiting rooms:
Apart from making the customer's wait more pleasant, these are the benefits it brings to your establishment
No one wants to be in the situation of running out of battery on their mobile phone outside their home. For this reason,
charging stations
are a high value-added service, perceived as
very useful by customers.
In addition to all this, as it is an innovative and novel service, it will help to differentiate you from your competition.
We are fully immersed in constant technological change that aims to simplify processes and
improve the customer's stay.
Mobile chargers are an ideal tool to take a big step towards integration with useful and cost-effective technology.
Getting closer to your customers through different
channels and devices
helps to establish new forms of relationship, where communication and brand image are favoured to 
create long term bonds.
Our charging stations are a great marketing tool, either for those with a screen to play images or videos or for the possibility of vinyling all of them with the logo or corporate image.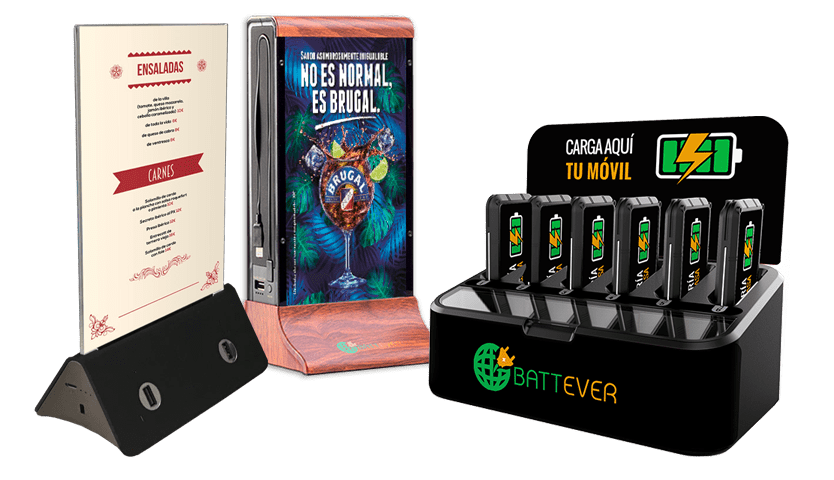 Do you want to know the prices of the chargers for waiting areas?
Not only is it a great charging experience, why choose Battever for your business?
For us it is very important that your customers can have the free freight service available at all times. For this reason, we are committed to offering an after-sales service for the repositioning of cables and damaged parts, within a period of 24 to 48 hours
All our charging stations are
fully customizable
with the logo or brand of the
establishment.
If you wish, we can send you for free a
visual artwork
with the image you would like to appear.
Contact us and we will be happy to send you a custom design!
If you have a problem with the product or a defect occurs, you have nothing to worry about.
All our charging stations have a warranty of up to 24 months.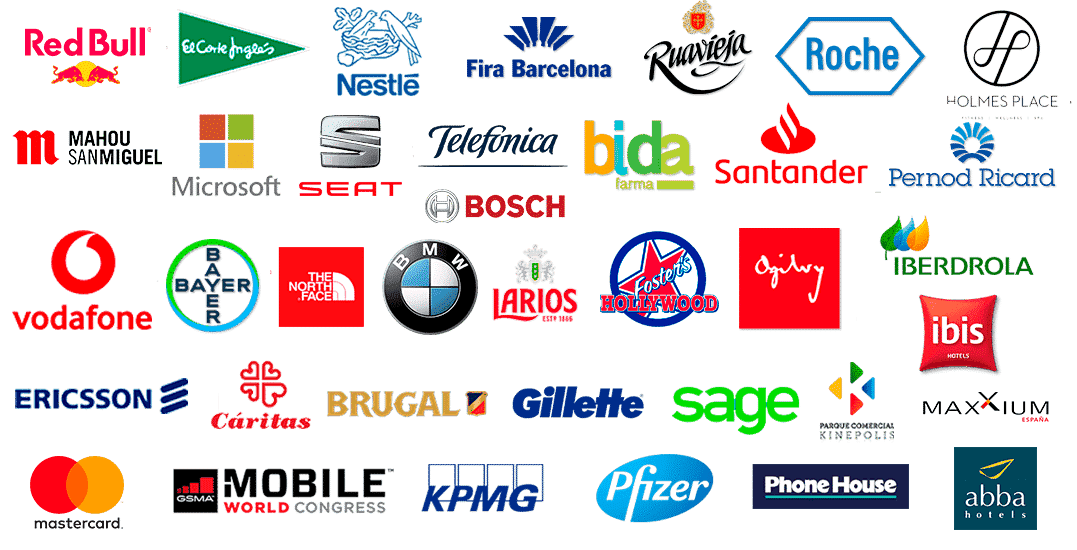 Will my benefits really improve?
Of course. Your customers, to make the wait more enjoyable, will use Youtube, Google, Instagram, among others. These are the apps that use up the most battery power. When they leave your place, they're gonna have a dead battery. So you're going to leave them without a battery until they get home, and I assure you, they're going to remember you all day long (and not for good).
What happens if I break a cable or a charger?
All our products are of high quality, and offer a one-year warranty. The cables are reinforced, however, if one of them breaks, we will send you a replacement.
How do I install the charging station?
Installation is super easy, in just two minutes, you'll have it up and running.
CONTACT US
We want to hear from you. Contact us and we will inform you about everything you need!
Battever is a startup formed in 2015 by young entrepreneurs with the aim of solving one of the great problems of the new society of the 21st century: low battery.
Obtain greater benefits by creating a network of distribution of Battever points in your area of operation with exclusivity. It's time to get started with very competitive products.
Our brand is expanding beyond our borders. It is creating a distribution network in new markets, undertaking with an innovative and constantly growing business.