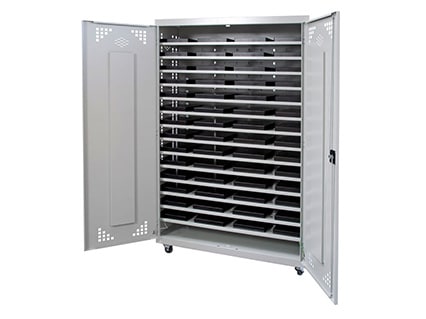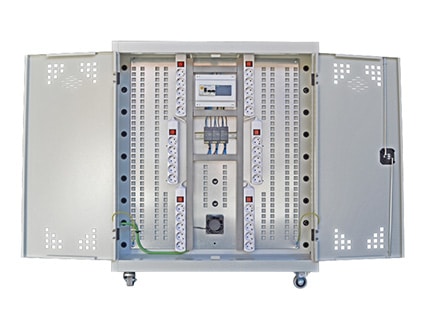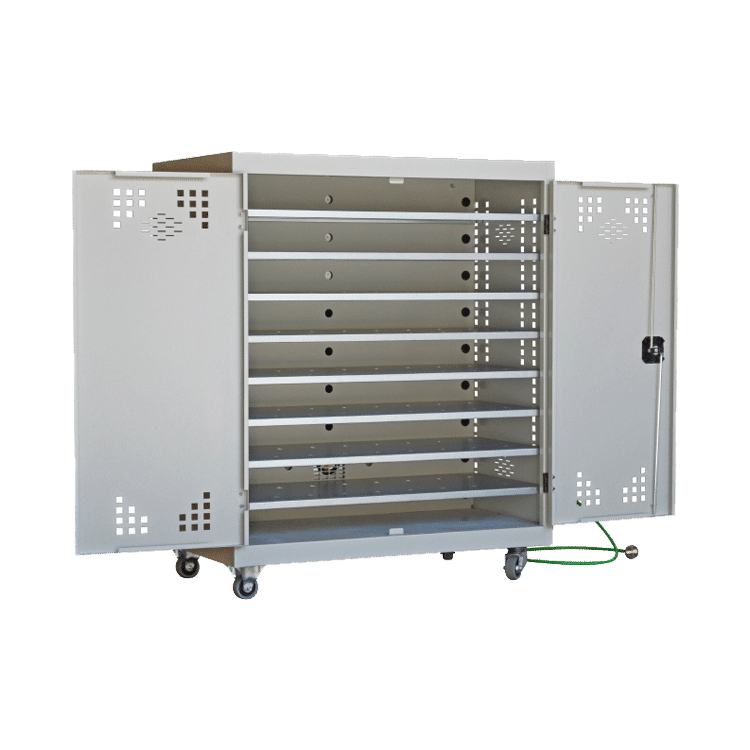 Charging station for laptops and tablets
Battever Cabinet
From 15 to 60 entries for Schuko plugs
Charge up to 60 devices simultaneously
Fully customizable design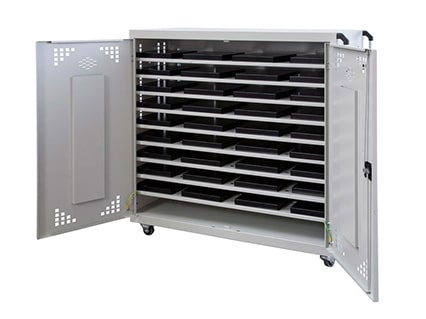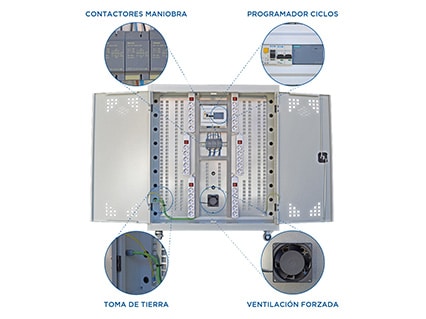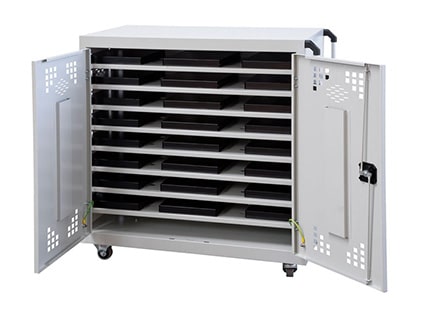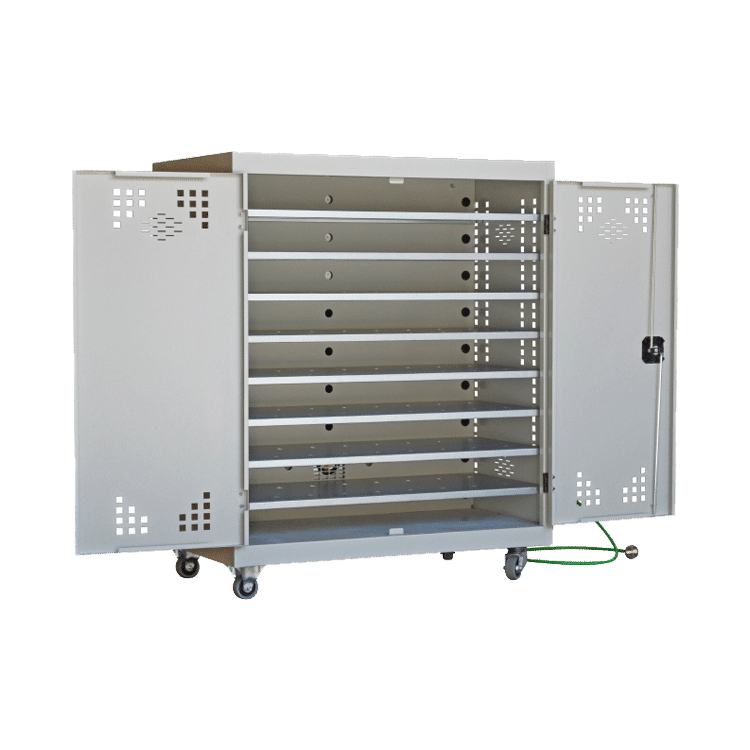 PRODUCT SHEET:
Cables/Connections: 30 to 60 Schuko plugs depending on the model

Color Grey

No. of lockers 15-60

Weight 120 kg (see more models)

Dimensions 1000 x 900 x 230 mm (consult models)

Customization of vinyl

Security lock with key

Adjustable shelves

Wheels and carrying handles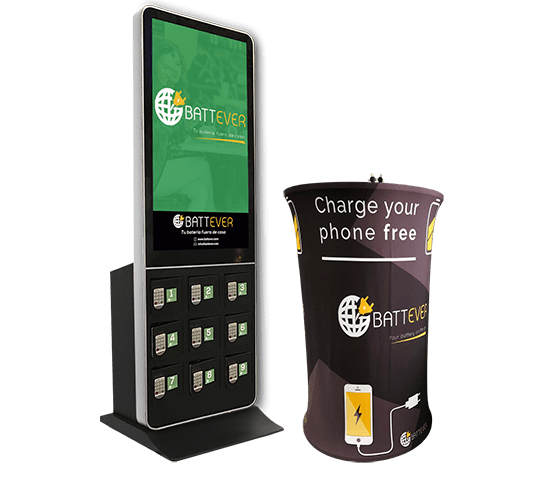 Do you want to know the prices of
mobile charging stations?
Battever is a startup formed in 2015 by young entrepreneurs with the aim of solving one of the great problems of the new society of the 21st century: low battery.
Obtain greater benefits by creating a network of distribution of Battever points in your area of operation with exclusivity. It's time to get started with very competitive products.
Our brand is expanding beyond our borders. It is creating a distribution network in new markets, undertaking with an innovative and constantly growing business.