BATTEVER CELL-6 PRO
Charging locker station with security
6 cables for iOS, Android and Type-C
Charge up to 6 devices simultaneously
Fully customizable design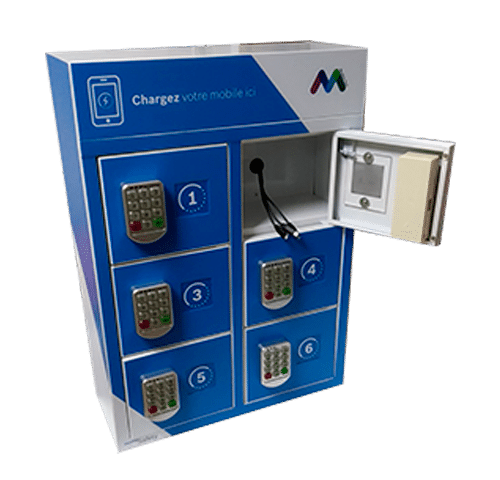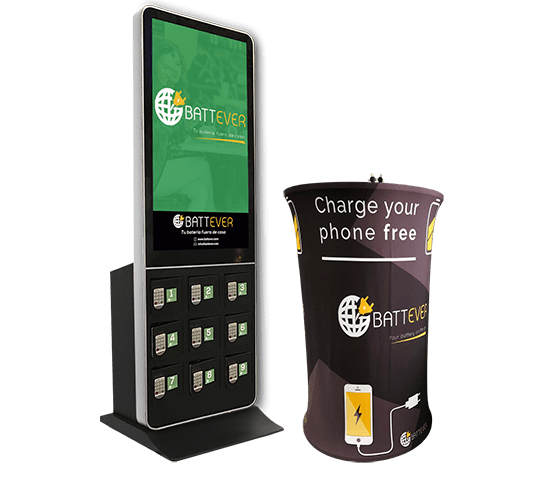 Do you want to know the prices of mobile charging stations?
PRODUCT SHEET:
Dimensions: 440 x 420 x 150 mm

Capacity: 6 compartments

Case size: 146 x 210 x 120 mm

Input: AC 110V-220V (adjustable)

Material: Cold rolled steel

Weight: 11.5 kg

Use: iPhone & Android

Lock type: Digital pin code with master code Recovery

Cable: 3-in-1 (Lightning, MicroUSB, Type C)

Contact us
Send us an email and we will get back to you as soon as possible.
hello (@) battever.com
Battever is a startup created in 2015 by young entrepreneurs in order to solve one of the greatest problems of the new generation of the XXI century: low battery…
Get more benefits by creating a distribution network of Battever points in your area of performance and exclusivity. It's time to pursue with highly competitive products.
Our brand is expanding beyond our borders. Create a distribution network in new markets, pursuing an innovative and constantly growing business.