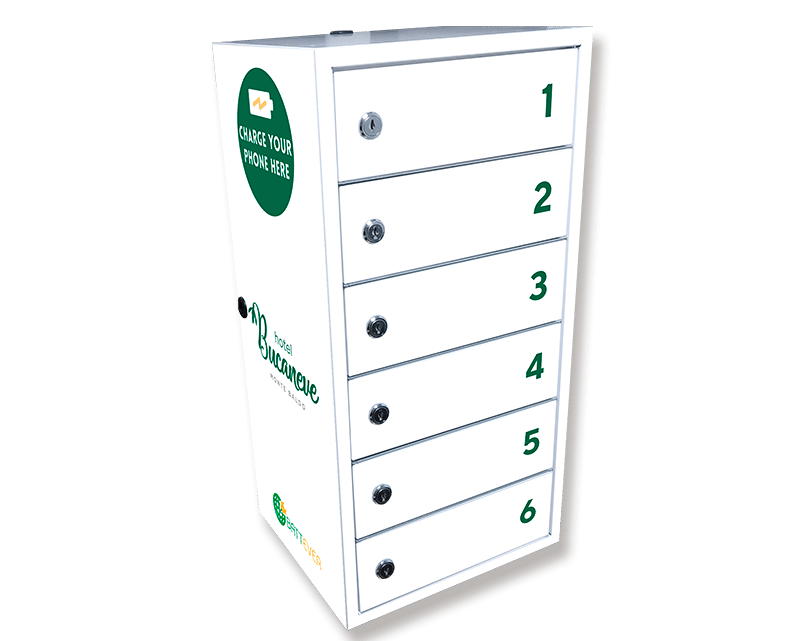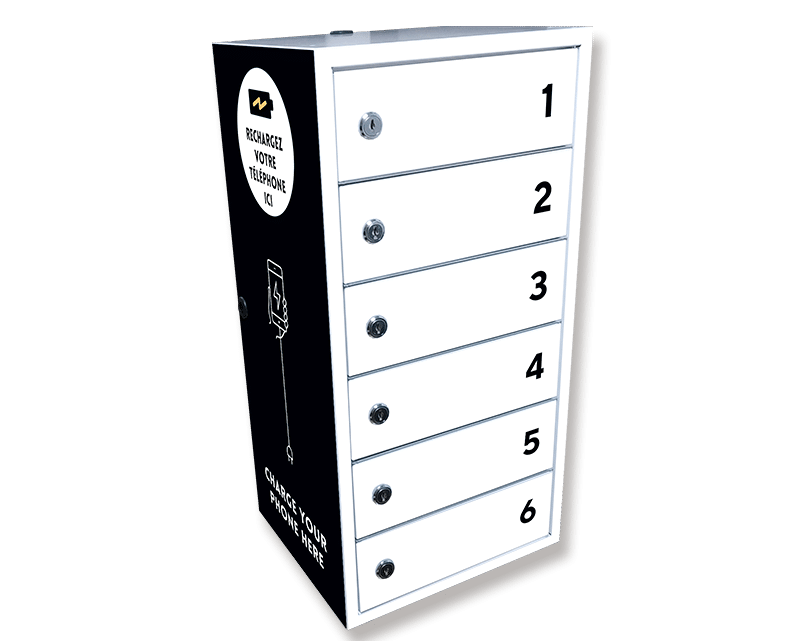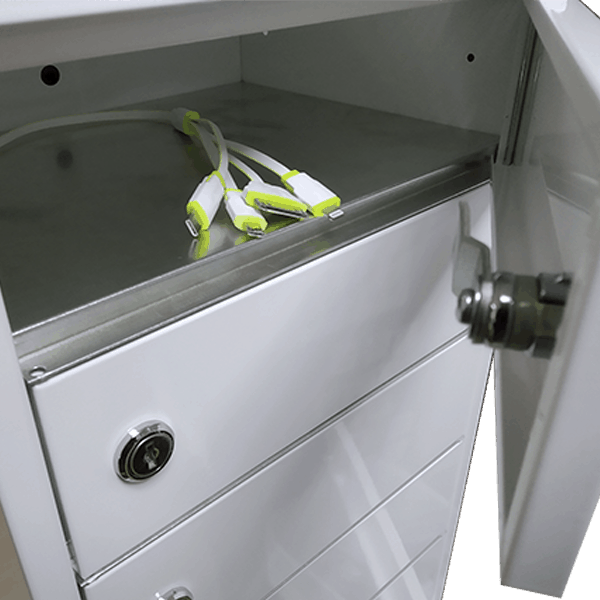 Charging lockers for mobile phones
Battever Cell-6 Tower
6 reinforced, anti-theft cables for iPhone, Android and USB-C
Charge up to 6 devices simultaneously
Fully customisable design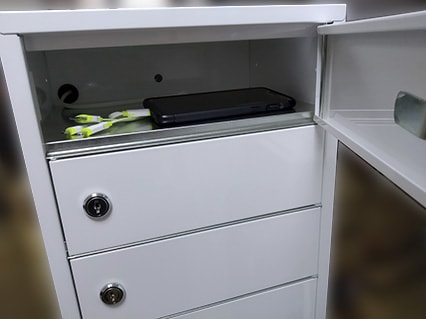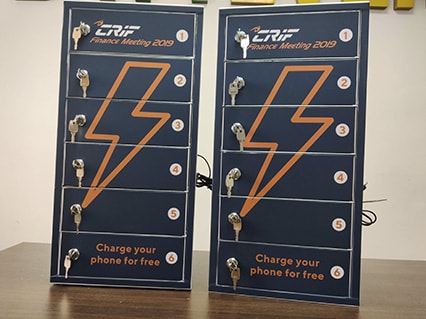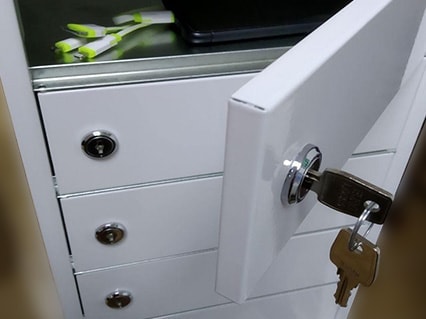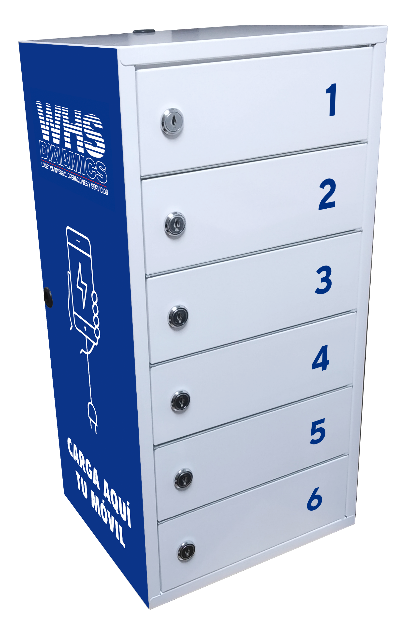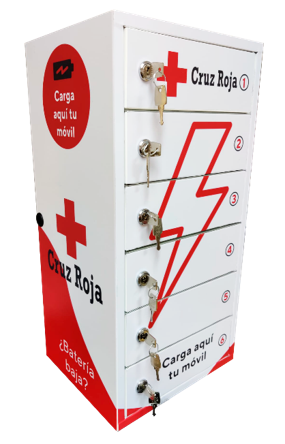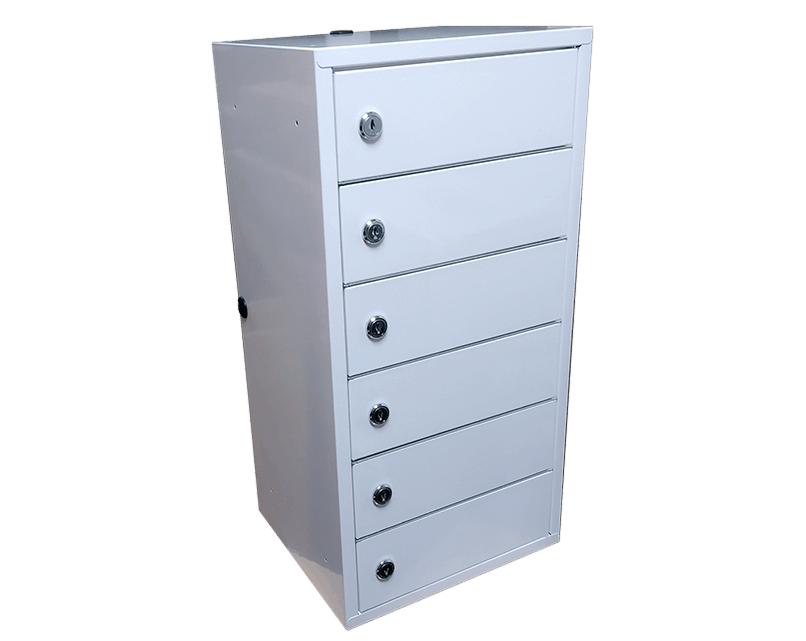 PRODUCT SHEET:
Dimensions: 600 x 300 x 255 mm

Capacity: 6 compartments

Cell: 215 x 165 x 70 mm

Colour: White or personalised

Input: AC 110V-220V (adjustable)

Material: Cold, laminated steel

Weight: 7 kg (basic model)

Compatibility: iPhone & Android

Lock type: Key (possibility to choose another type)

Cable: 3-in-1 (Lightning, MicroUSB, USB-C)

Personalisation: Vinyl print

Possibility for a base station and top cover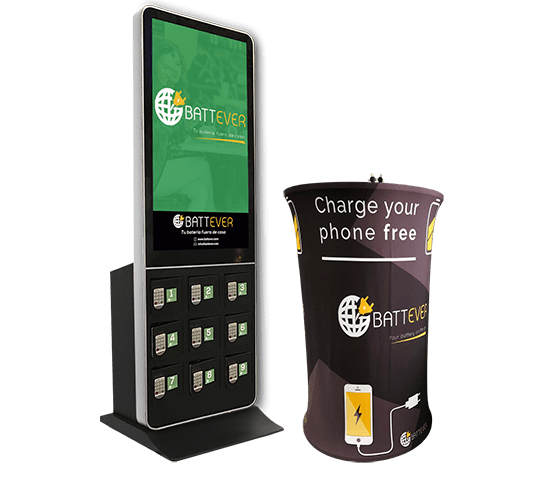 Do you want to know the prices of the
charging station points for mobile phones?
You might also be interested in...
Battever is a startup formed in 2015 by young entrepreneurs with the aim of solving one of the great problems of the new society of the 21st century: low battery.
Obtain greater benefits by creating a network of distribution of Battever points in your area of operation with exclusivity. It's time to get started with very competitive products.
Our brand is expanding beyond our borders. It is creating a distribution network in new markets, undertaking with an innovative and constantly growing business.