The success of your café depends on your ability to create a competitive advantage, in other words you must differentiate yourself from the competition and be considered unique amongst your clientele. Therefore, if you can achieve this, it's going to be very useful for boosting the wider consumer reach and status of your coffee shop.
1. Offer quality products
You have to be able to transmit value to your customers through products that create a unique gastronomical experience, such as speciality coffees or artisan sweet treats. Don't just offer the usual as there will already be many coffee shops around you that do. Even if you have an obsession with having a wide variety of products, it's important that you meet and surpass the expectations of your customers.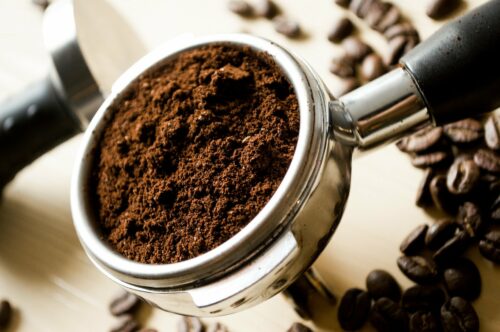 2. Watch your pricing
Setting prices is a fundamental aspect of your business as they're going to greatly determine your overall success. It's not just about putting the price very low because this can cause customers to question the quality of your products.
As you want to be different and offer added value to your customers, it's also not as easy as just setting them in line with the competition.
It's therefore ideal to set them according to the value for customers, but for that you must have an offering that differentiates you from the rest.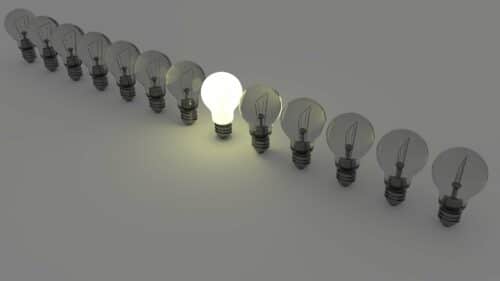 3. Embrace the digital transformation
These days, the digital transformation is obligatory for renewed power in order to compete at the same level as your rivals. This is why we recommend you to offer these services:
Free WiFi: The customer experience is essential in a functioning business and so it's very important that you have good quality WiFi in your coffee shop. This will encourage your customers to post the coffee and cake, that they are enjoying in your café, online.
Mobile charging points: Nobody leaves the house without their mobile and so if you offer a free charging point, it'll become a dealbreaker for people with low battery. Providing the solution to this problem is Battever, a company that offers a service in which your customers can charge their phone whilst posting a photo of your delicious coffee online.
Furthermore, by choosing Battever, it will open your coffee shop up as a phone charging point and subsequently increase the possibility of customers visiting you!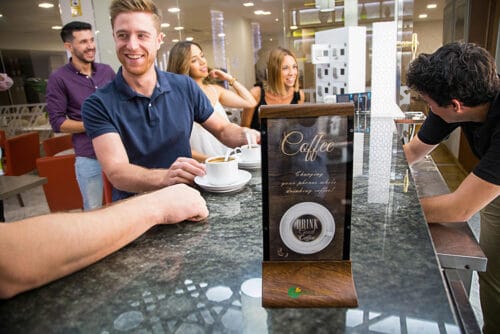 4. Care for the ambience of your coffee shop
Hopefully when a customer walks into your coffee shop, they like it so much that they decide to stay longer and come back many times. What's more, if they leave satisfied, we assure you that they are going to recommend your café to their friends. The reality in the end is that 'word of mouth' is very powerful in establishing the latter.
But how will you achieve this? Paying attention to detail, and ensuring that the appearance of your coffee shop is unique and personalised.
I encourage you to read and follow these tips in order to meet the ever growing and changing demands of customers in the Hospitality industry of 2020!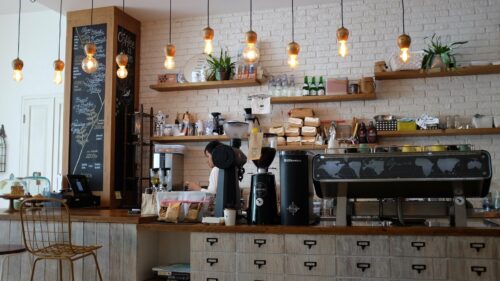 5. Place ads and promotions at the point of sale
A good strategy to get consumers choosing your establishment is the development of your brand and placement of advertisements in your local area. Put up signs that can be seen and give visibility to your brand, both inside and outside of your premises.
Also, the creation of promotions such as 'Today is 2 for 1 Crepe Fridays!' is going to be successful in attracting new customers, whilst also providing added value to regular customers.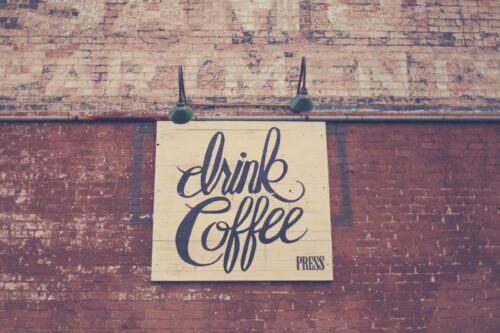 6. Attract customers with a loyalty programme
Coffee shop businesses face heavy competition, and because of this, one way to differentiate yourself is to create a personalised loyalty programme. You can do it through a points system that can be redeemed by customers for a discount on their next purchases, through loyalty cards with vouchers, or alternatively through both, using a digital loyalty platform.
If you are interested in implementing a digital loyalty scheme, then you should check out about the 'Loopy Loyalty' application.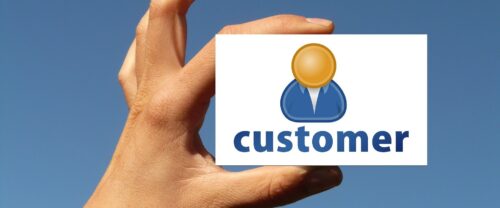 7. Maintain an active presence on social media
In today's reality, we live in a world where the key to promoting your business is through the use of social media platforms, such as Instagram, Facebook and Twitter etc.
From this, you will gain seamless communication with your customers, keeping them up to date as well as receiving feedback about their experience in your shop. If you manage their queries and criticisms well, it's going to help you position yourself, attract potential customers and build loyalty.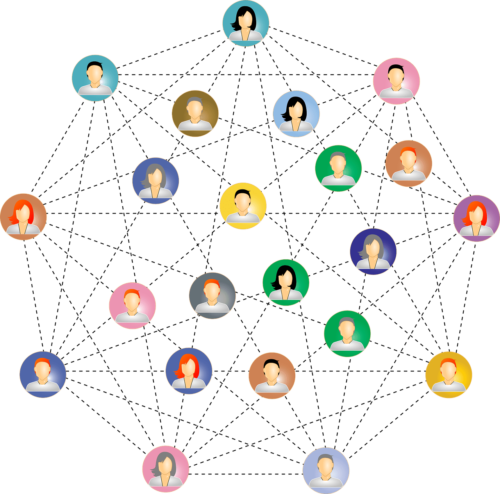 8. Organise events in your coffee shop:
Organise events that will increase the visibility your business. The point is to boost your sales. A coffee event, live entertainment or an 'open mic night' that give artists with lots of potential a voice can be a good excuse to attract quite a lot of local people.
Don't forget that with every event you organise, you must take lots of photos of the participants in your café and post them onto social media. I'm sure they will go viral! You can also include any relevant hashtags that you have established.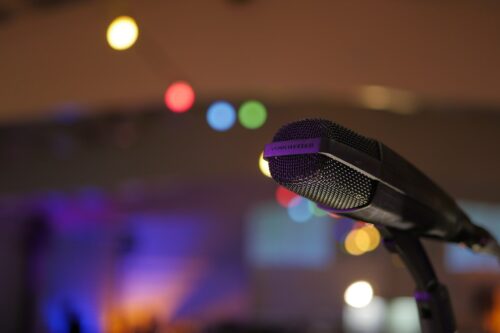 9. Reward your customers
Everyone says that nothing comes for free and so if it does, it's going to brighten the customers day and make them feel special. You could organise a raffle in your establishment, including a t-shirt, cup or coasters with your logo on. That always creates excitement! Also, you could organise photo competitions of the best coffees on Instagram where the winner receives a free sweet treat.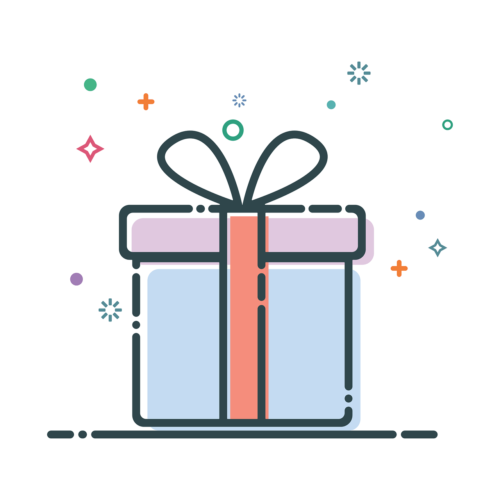 10. Offer a quality service
As you already know, the satisfaction of your customers must be your priority. You must listen to them, have a good attitude and always be polite. Serve them quickly, with high-quality service and adapt yourself to their needs. Of course, give them a personalised treatment with a deep feeling of confidence about your products. Very often, you go back to the same coffee shop only because of the service.
With these tips, I'm sure that people will be coming back to your coffee shop to experience your consistently outstanding levels of service in no time!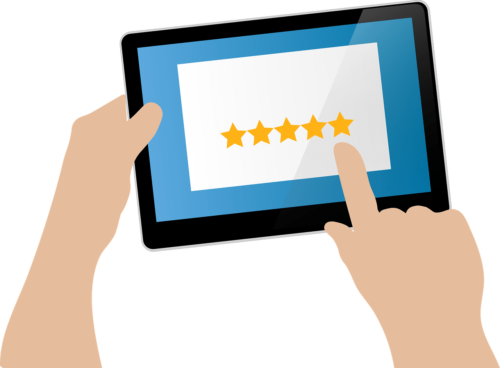 In summary, in order to attract customers, a value proposition that distinguishes you from the competition is the first step to start making your coffee shop, the coffee shop of choice. But this is not sufficient, you have to fulfill the expectations of your customers and ensure that they're always going to be satisfied.
Manage this, and you'll soon have a permanent line of customers queueing up for one of your delicious coffees!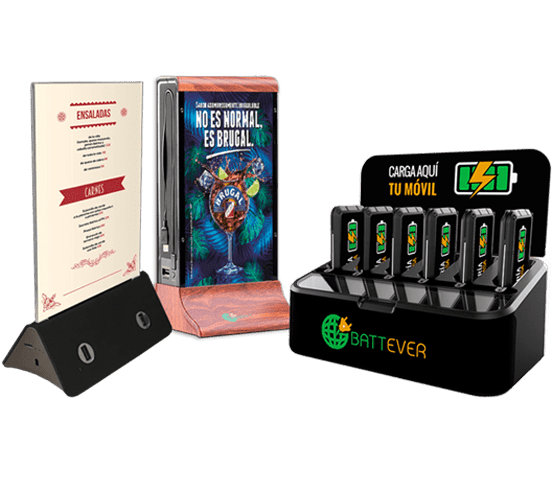 Do you know about the Battever mobile charging stations for hotels?