Charging Cabinets for Mobiles, Tablets and Laptops
Cabinets and trolleys to charge and store devices focused on educational centers, factories and offices
Our charging cabinets have a large number of compartments for recharging the battery. It is the perfect solution to have in school classrooms, institutes, libraries or any other type of room that requires the simultaneous charging of a considerable number of devices.
Furniture and charging cabins with safety locks
Charging Furniture Battever Cell-20
The cabinet charges up to 20 devices at a time (10 for the Battever Cell 10 model).
It has 4-in-1 USB cables for Android, Iphone and Tablet.
It has a Schuko power input in each of the lockers, for laptop recharging.
Charging furniture Battever Cell-10
Each of the cells of the charging cabinet has a security system with electronic lock, which offers impeccable custody and storage of electronic material. In addition, the cables have an anti-theft reinforcement to prevent them from being stolen without permission.
If desired, the product is fully customizable with the image of the business or establishment, making it an excellent tool for branding.
Charging Cabinet Battever Cell-72 Tower
72 lockers to save and charge mobile devices simultaneously.
1 reinforced anti-theft cable by locker (Apple Lightning, MicroUSB and USB Type-C).
In white with the possibility of complete customization with vinyl.
It can be incorporated stand and/or LED roof.
Charging cabinet Battever Cell-24 Tower
24 lockers for storing and charging mobile devices
1 reinforced anti-theft cable by locker for Android, iOS and Type-C.
Fully customizable with vinyl (in white by default).
Possibility to incorporate stand and/or LED roof.
Charging locker Battever Cabinet
Allows simultaneous charging of 15 to 60 laptops (depending on model). Includes one Schuko plug for each compartment.
It has wheelsand handlesfor easy transport. In addition, all shelvesare adjustable.
It integrates a security lock with key for a correct custody of the devices.
The cabin is fully customizable with the image of the brand or establishment. Contact us and we will be happy to help you with the design, and if you wish, we can send you visual art for free!
These are the lockers and chargers for mobiles that we recommend:
Charging locker with screen
Battever Cell Multimedia
Charging locker
Battever Cell-6 Pro
Charging locker
Battever Cell-12
What are the advantages of our charging furniture?
The charging cabinets have a built-in security system with key lock or mechanical lock.
In addition, all cables are reinforced with an anti-theft system.
The installation is very simple. Just plug the cabinet into a power outlet and it's ready to use.
Just like that!
For the repositioning of cables or in case of any damage or deteriorated part, we provide anafter-sales servicewithin 24 to 48 hours.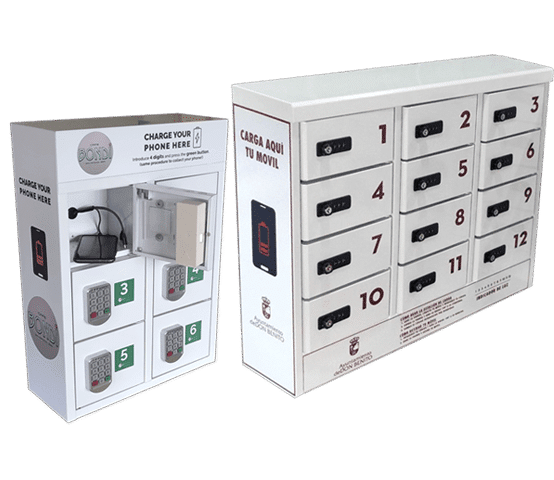 Do you want to know the prices of the charging cabinets?
Our charging cabinets are ideal for…
Educational Centers
It covers the need for simultaneous charging of a large number of electronic devices for classrooms of all sizes.
Business
Excellent solution to provide fast charging of tablets or laptops focused on working environments such as offices or factories.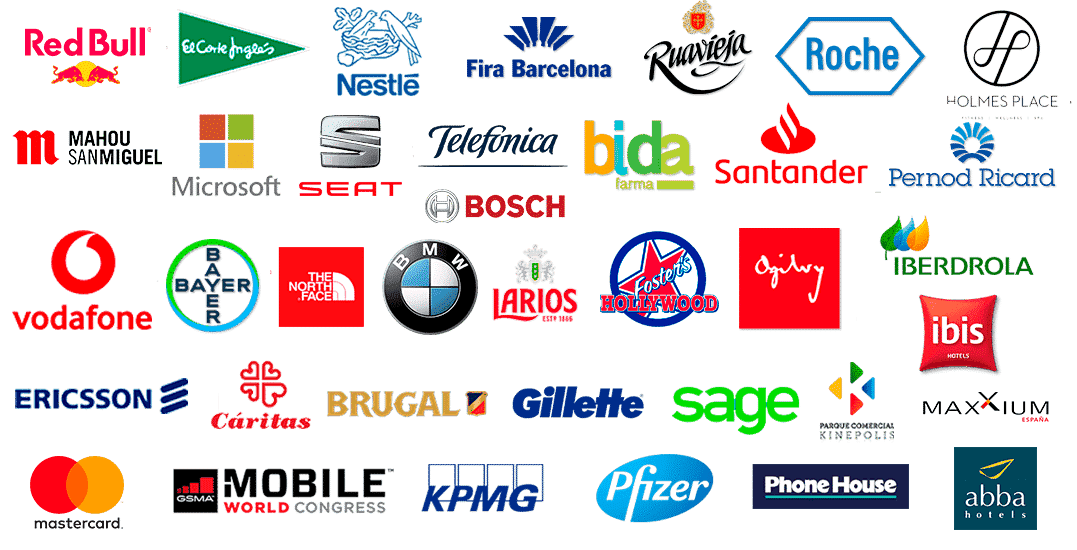 Do charging cabinets take up a lot of space?
Our furniture or charging lockers are built with the objective of adjusting to the needs of the client. Therefore, we have different models of the product with different sizes, for a correct adaptation to the different environments.
Can they steal the wires from the lockers?
Not at all, all our cables are reinforced with an anti-theft system.
How long will it take to charge the devices?
This is a fast and safe charge adapted to the maximum that the devices can withstand.
CONTACT US
We want to hear from you. Contact us and we will inform you about everything you need!
Battever is a startup formed in 2015 by young entrepreneurs with the aim of solving one of the great problems of the new society of the 21st century: low battery.
Obtain greater benefits by creating a network of distribution of Battever points in your area of operation with exclusivity. It's time to get started with very competitive products.
Our brand is expanding beyond our borders. It is creating a distribution network in new markets, undertaking with an innovative and constantly growing business.